Castillo de San Marcos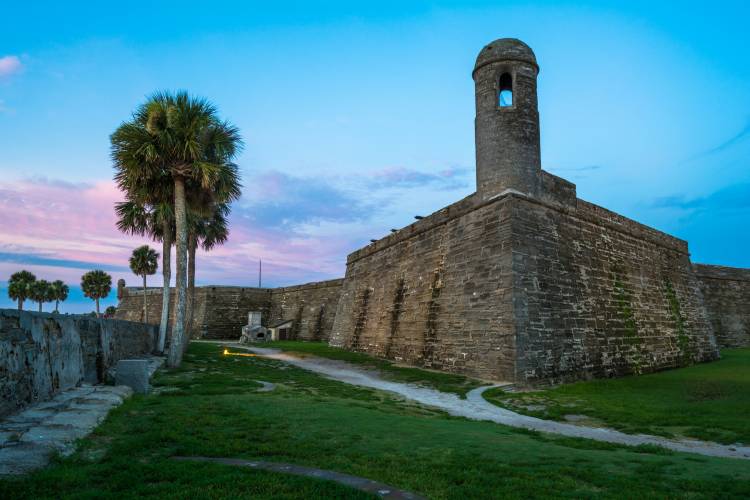 The Castillo of San Marcos is a Florida National Monument and the oldest masonry fortress in the United States. Constructed in the 1600s, the Castillo was originally a Spanish fort, though it was also used as a military prison. During your visit, you can explore the fortress, take a guided tour, or view a historical demonstration by re-enactors. 
Entrance Fees
Adults (Age 16 and Above): $15.00 - valid for 7 consecutive days
Children (age 15 and under): Admitted free of charge, but must be accompanied by an adult.