Best Vacation Rental for a Group in St. Augustine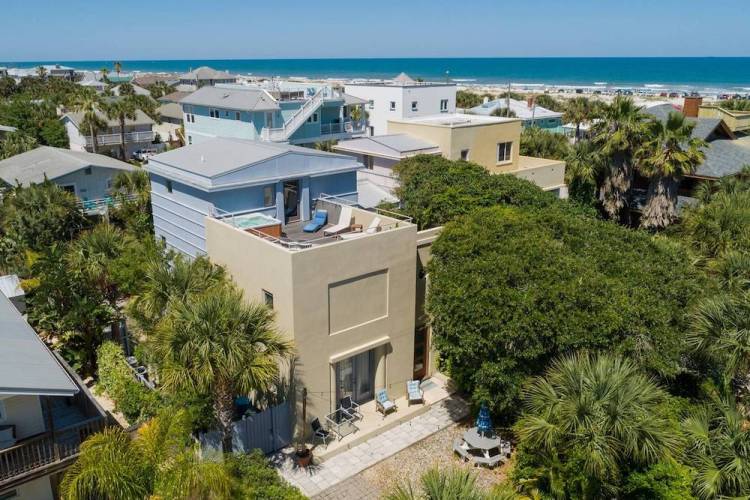 St. Augustine, also known as the Ancient City, is so rich with history and entertainment, it would be a shame to enjoy it all by yourself. Whether you want to bring your close friends, have a family reunion, or take a corporate retreat, Coastal Realty has the perfect vacation rental to host your next group outing. With a prime location and excellent amenities throughout the home, you can make the most of your time with your loved ones. 
There are special monthly rates available as well for a prolonged fall vacation or an extended stay for work and play. Learn more about 6B D St. Seis Palmas and book your St. Augustine vacation rental today!
Exciting Exterior and Prime Location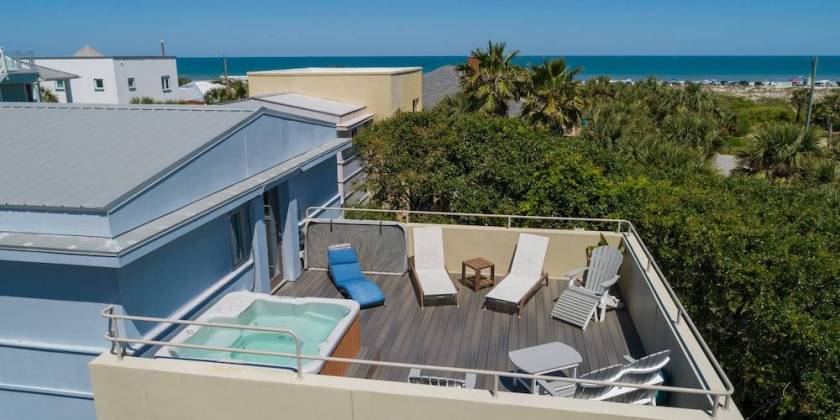 This three-story home is located just steps away from the beach. Whether you want to watch the sunrise over the Atlantic or you just want to relax in the evenings feeling the cool breeze, this home is perfect for your next vacation. With enough space to accommodate ten people, you won't feel too cramped and you'll never be bored. The rooftop deck is perfect for hanging out with your loved ones and it even comes with a hot tub so you can relax in the warm water whenever you desire. 
On top of the luxurious rooftop deck, there is an outdoor shower and patio space at ground level so you can gather and connect with each other wherever you like. You'll feel like you're living in the lap of luxury without being too cramped throughout your stay in St. Augustine.
Luxurious Interior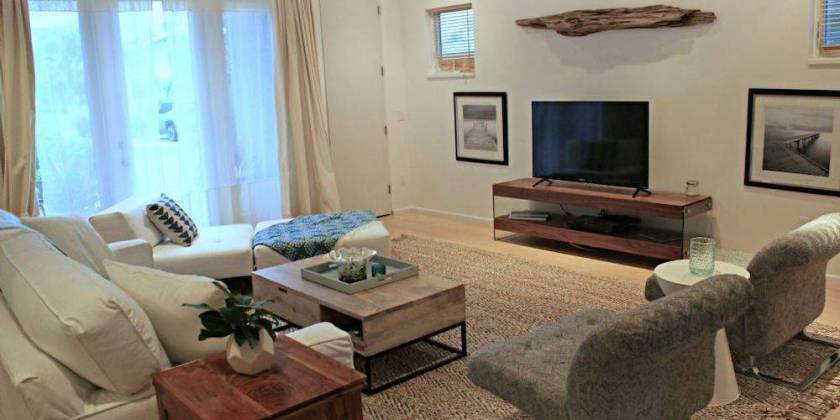 With 3 bedrooms, 3.5 bathrooms, and ample living areas throughout the home, you'll be treated to all the comfort you could desire in a vacation rental. There is a large flat-screen TV in the living room for those cozy movie nights, TVs throughout the rest of the home, and access to high-speed internet that is perfect for those that might need to have a workcation. 
The kitchen has been fully upgraded with a gourmet oven, Viking double-door refrigeration, and a large dining area that is great for intimate meals spent sharing stories and memories. From there you can retire to your bedrooms or one of the several spacious living areas for a game night. There is enough space to accommodate up to 10 guests and with 3.5 bathrooms, getting ready in the morning shouldn't be a hassle either. 
Grab Your Loved Ones and Book Your St. Augustine Vacation Rental Today!
6B D St. Seis Palmas is one of the largest homes in our portfolio so space won't last long. Book your stay today or browse through our other vacation rentals including condos throughout the St. Augustine area. Many of our vacation rentals come with access to community amenities and direct beach access. Browse through our portfolio or book 6B D St. today!