4th of July Fireworks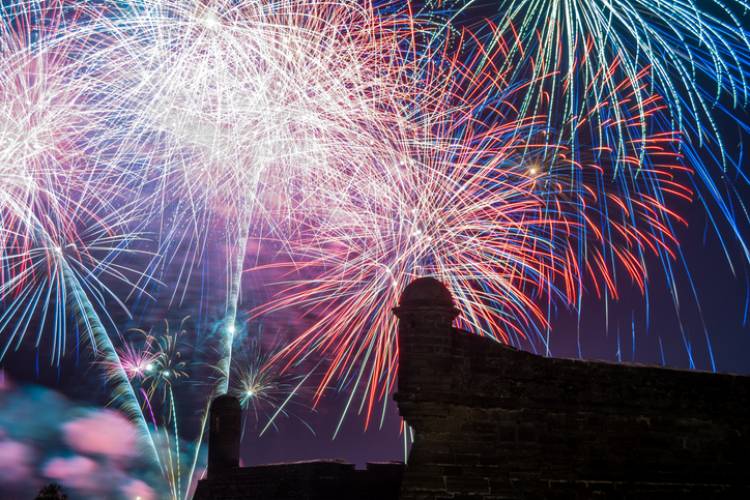 Come enjoy a spectacular show of fireworks on the 4th of July over Matanzas Bay in St. Augustine Florida. After canceling the beloved event in 2020, officials are planning a safe and fun holiday celebration for Independence Day. 
4th of July Celebration Details
Live Music will be provided by The All-Start Orchestra in The Plaza de la Constitución from 6 to 8 p.m.
Fireworks will begin at 9:30 pm. 
The satellite parking and shuttle service will not be available this year, so plan on securing your own transportation to and from the event. 
Stay up to date on guidelines and event details on the City of St. Augustine website.
Plan Your St. Augustine Vacation for 4th of July 2021
Don't wait to plan your vacation to St. Augustine to celebrate Independence day this year. With the cancelation of last year's event, you can be sure this year will be one for the books. Secure your stay at one of our oceanfront resort complexes in St. Augustine, our marina hotel, and more.