The Lightner Museum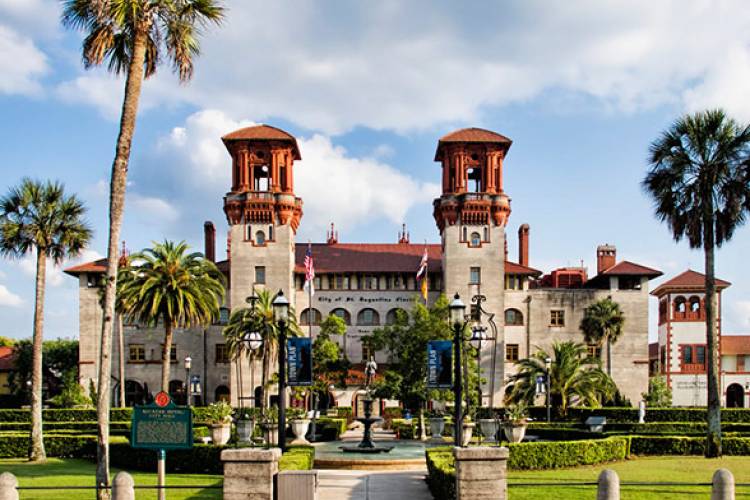 The Lightner Museum, formerly the Hotel Alcazar which was built by Henry Flagler in 1888, is home to one of the largest collections of 19th century fine art and antiquities.
Visitors are greeted to the museum by walking through a serene courtyard, with a small bridge over a coy pond. The grave of Otto Lightner, the founder of the Lightner Museum, is also within the courtyard.
The Musuem has several galleries, dedicated to science, history, and art. The history of the building itself is also showcased throughout the exhibits. Twice a day, a musuem employee will provide an entertaining demonstration of a few vintage instruments, such as a nickelodeon, an orchestrion, and a gem roller organ.
This museum is appropriate for people of all ages and is a Top Historic Site.
The Lightner Museum Information 
Open Daily: 9 am - 5 pm
General Admission: $15
Seniors (65+)/College Students/Military: $12
Children (12-17): $8
Children 11 and Younger: Free
Flagler College Students with ID: Free
St. Johns County Residents: Free on Sundays