Top Historic Sites in St. Augustine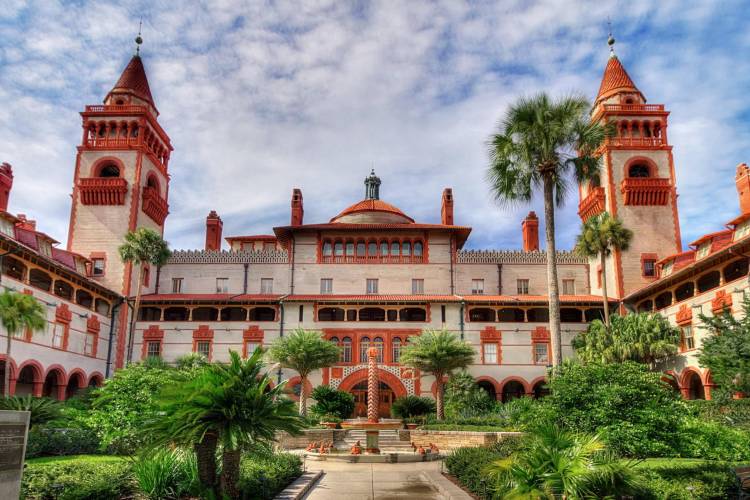 When visiting the Nation's Oldest City, it is very easy to be overwhelmed by how many St. Augustine activities and attractions there are! Taking a trolley tour around town can help narrow down your options based on time, budget, and people vacationing with you. 
We've lined up the top historic sites in St. Augustine that you won't want to miss!
Built by Henry Flagler in the late 1800s, the former Hotel Ponce de Leon was one of the premier winter retreats for wealthy snowbirds.  The stunning murals in the hotel Rotunda are beautiful and the dining hall windows are the largest collection of privately owned Tiffany glass in the world.  Tours provided daily by Flagler's Legacy Tours.
Another former hotel built by Henry Flagler, the Alcazar Hotel (now Lightner Museum) offers guests an opportunity to view antiquities, collectibles, vintage furnishings, and art, most of which is from the late 1800s to early 1900s. Don't miss the daily demonstrations in the Music Room, where guests have an opportunity to listen to a nickelodeon and different types of orchestrions. 
Visit the oldest and largest masrony fort in the continental United States.  Built in 1672, touring guests are able to see how soldiers lived and ate while they defended the city.  The surrounding grounds are also a perfect spot to have a picnic or gaze out over the bayfront.
Climb 219 steps to get the best view of St. Augustine.  Located on Anastasia Island, breathtaking views of the ocean and downtown are viewable at 165 feet high.  With informative exhibits, nature trails, and outdoor kids activities, including a butterfly garden, the entire family will have a blast learning about this St. Augustine monument.
Mission Nombre de Dios
Marked with a Great Cross, this site marks the first parish Catholic Mass in America that was performed in 1565.  The Shrine of Our Lady of La Leche sits on site as a place of worship for many Catholics and performs weekly Masses.  
Book Your St. Augustine Vacation Rentals
After you book your dream vacation, make sure you visit our Coastal Realty main office to speak with our friendly, knowledgeable staff to provide you with a local's guide to the Oldest City.  Brochures and maps are available and we also sell discounted trolley tickets through Old Town Trolley!