Spring Travel Guide
Plan Your 2022 St. Augustine Beach Spring Break
St. Augustine is a great year-round vacation destination with great weather, historic attractions, beautiful beaches, and tons of dining and shopping. St. Augustine isn't your typical Florida spring break destination, and that's what we love about it. Unlike some other big beach areas in the state, St. Augustine remains more calm and quiet, making it the perfect place for a spring vacation with family and friends. You'll find plenty of things to do in St. Augustine, whether you're seeking a destination for relaxation or adventure. 
Spring Weather in St. Augustine
The weather in St. Augustine is near perfect during the springtime. Between March and May, the temperature hovers in the mid-70s to mid-80s during the day and cools down to the 50s and 60s at night. It's fairly warm and dry throughout winter and into the start of spring, and by May it starts to get humid again. Plus, you'll get plenty of sunshine during your stay in St. Augustine this time of the year! 
Book Spring 2022 Rentals in St. Augustine
Start Planning for Your St. Augustine Spring Vacation in 2022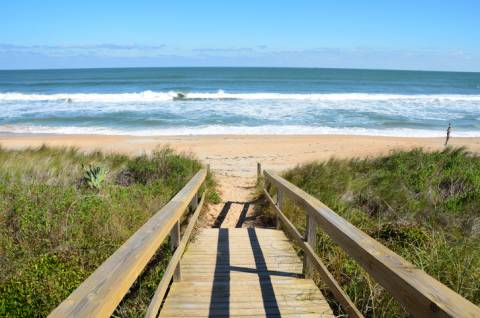 Relax on Our Uncrowded Beaches
You can enjoy 42 miles of beaches in St. Augustine, Florida as well as many parks and waterfront destinations. The wide-open Crescent Beach is perfect for a relaxing afternoon, while Anastasia State Park is a must-visit for beachgoers who also want to hike or view wildlife. All of our beaches have a little something different to offer, and these are some of our favorites:
Best St. Augustine Beaches
Anastasia State Park
Crescent Beach
North Beach
St. John's County Ocean Pier
Vilano Beach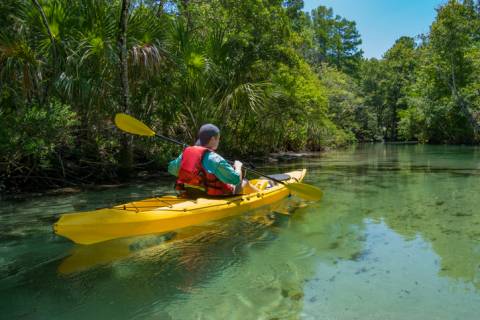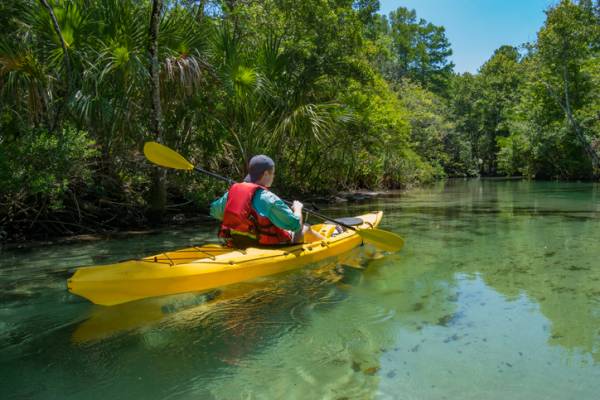 Eco-Tours and Outdoor Adventure Abound
The spring is a great time to be outside in St. Augustine, and there is a ton to do. You can rent kayaks or paddleboard to cruise the waters or go on a fishing charter to experience the beauty of St. Augustine from a new perspective. St. Augustine Eco Tours offers guided excursions for all types of interests. 
If you'd prefer to go out on your own, there are a few popular water trails to visit. The Salt Run on the Matanzas River is a popular and easy to access trail that features calm waters and the opportunity to see dolphins and manatees. The Matanzas Inlet, the Matanzas National Estuary Research Reserve, Trout Creek, and Favor Dykes State Park are a few other great spots.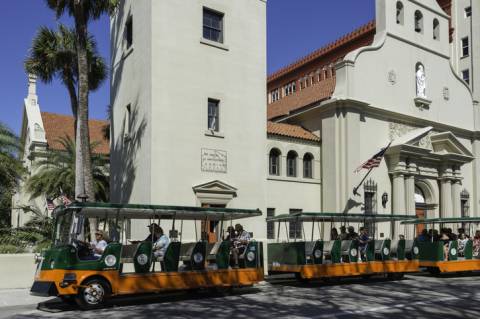 Go on a Trolley Tour of the Historic Sites
Trolley tours are a popular activity for those wanting to see a lot in a short period of time. Tour companies will drive you through historic St. Augustine sharing interesting anecdotes and stopping at the most popular sites in the city. As the nation's Oldest City, it's not hard to find historic attractions in St. Augustine.
The Old Town Trolley Tours
The Old Town Trolley Tours make 23 stops and you can hop on and hop off as you please for the day. With a 1-day or 2-day pass, you also get free admission to the St. Augustine History Museum and a free shuttle to the Alligator Farm. Choose from their standard trolley tours or experience one of Old Town Trolley's specialty tours, like The Ghosts & Gravestones Tour. 
Plan Your Old Town Trolley Tour 
Red Train Tours
In operation since 1953, the Ripley's Red Train Tour is a non-stop tour through Historic Downtown St. Augustine. This fully narrated tour features sites of the Castillo De San Marcos, Flager College, and the oldest National Historic Monument. Purchase your tickets online for this sightseeing tour.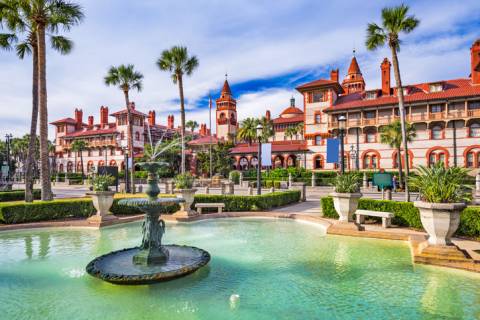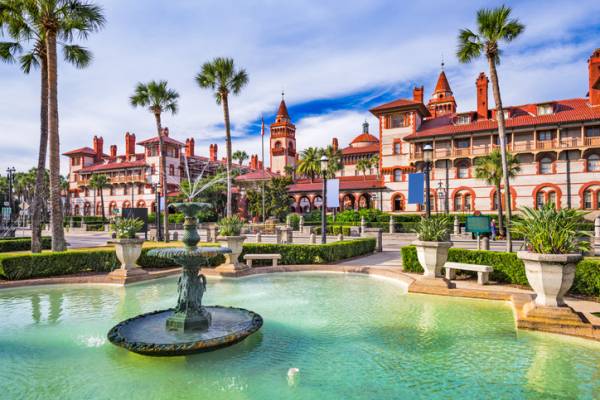 Visit St Augustine Attractions Without the Crowds
There are tons of attractions in St. Augustine good for all ages, whether you want to learn about the town's rich history or learn about the local flora and fauna. Visit sites that are listed on the National Register of Historic Places or discover mysterious artifacts and art. 
A Few of Our Favorite St. Augustine Attractions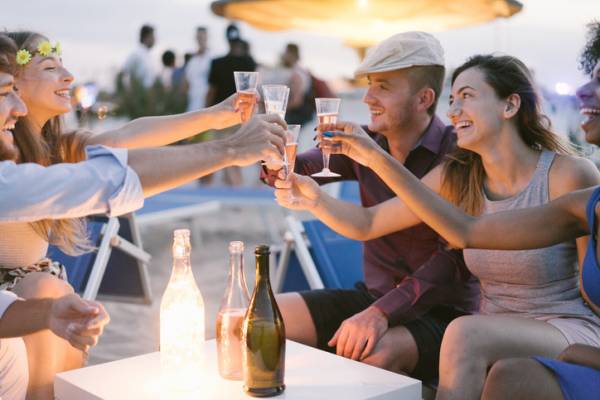 2022 St. Augustine Spring Events
St. Augustine Food & Wine Festival 
The St. Augustine Food & Wine Festival takes place on May 4-8 at the World Golf Hall of Fame and the World Golf Village Renaissance Resort. The 3-day festival features special dinners, a Rise & Shine brunch, Epicurean Master Classes, Jazz Brunch, and, of course, the Main Event. 
St. Augustine Race Week
Sailing aficionados will not want to miss out on St. Augustine Race Week. Yachts ranging from 24 to 50 feet long will compete in this multi-day competition in both inshore and offshore races. This year, the event will take place from March 26th to April 2nd, 2022.

Book Your Spring 2022 Vacation to St. Augustine